Introduction of Foo TOKYO gift support / delivery service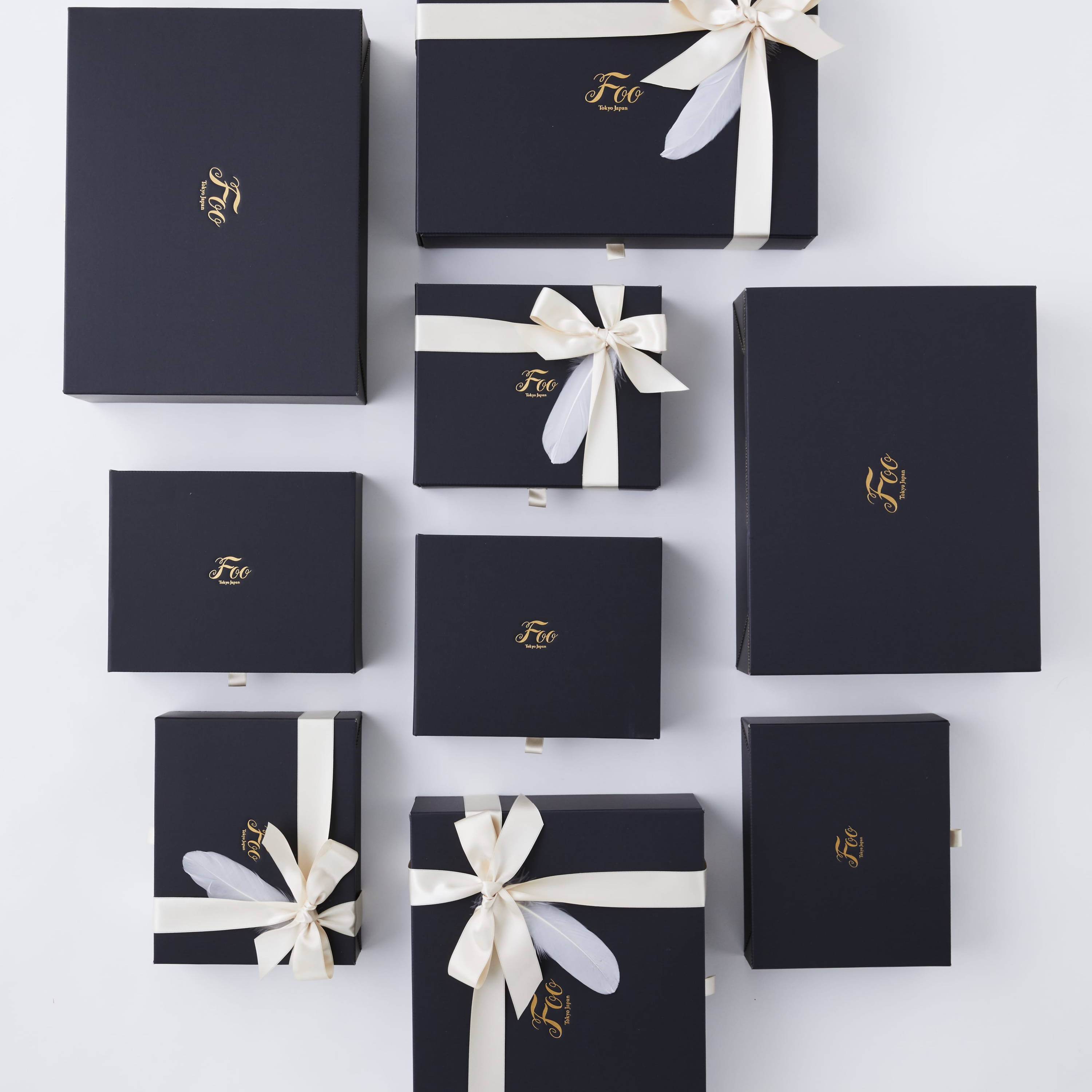 As a gift for loved ones, a reward for yourself.
-Why to chose Foo TOKYO-
Because it is a gift for loved ones, I want to make sure there is no rough phase.
After all, I want to change it to the perfect size for me.
I need it suddenly, and I want you to deliver it right now.
The service that really needs is different per personBecause ofRealize all your needs in ideal formsBe able to,We are waiting for you to prepare a thorough service system.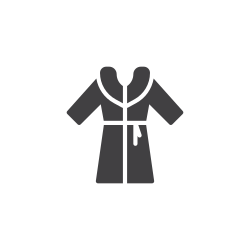 1. Free return exchange support for 30 days
The customer who received the gift and the customer who purchased it for themselves also accept returns and exchanges for all customers.
If you are a customer who is considering it yourself, there is no problem if you purchase two items by size on the premise of returned goods.
Click here for the service details >>

Flow of exchange / return
1. Return / exchange request
This dedicated formSend a request more.
2. Return of the product
If the request is approved, please return by cash on delivery from your local post office or delivery center.
3. Exchange / refund
After inspection of the returned product, we will ship the replacement quickly. If you wish to refund, we will refund according to the payment method at the time of purchase.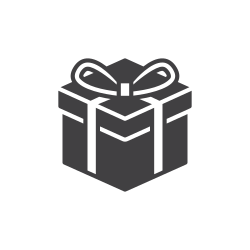 2. Gift services by gifts
"Various gift wrapping" engraved in the other person's heartPrepare. We accept message cards, bonito, and ribbon wrapping.You can also consult a gift concierge.
For example, please feel free to contact us, such as "Can you bundle + 1 item?"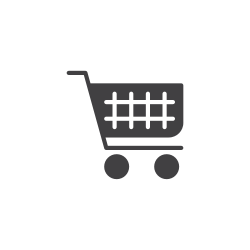 3. Shortest same day shipping | We will also respond if you are in a hurry
We will send you the shortest same day by ordering until 8:00 AM on weekdays.
* Excluding weekends and holidays and year -end and New Year holidays
* Date and time can be specified

Why Foo TOKYO is chosen as a gift
[Detailed introduction of gift service]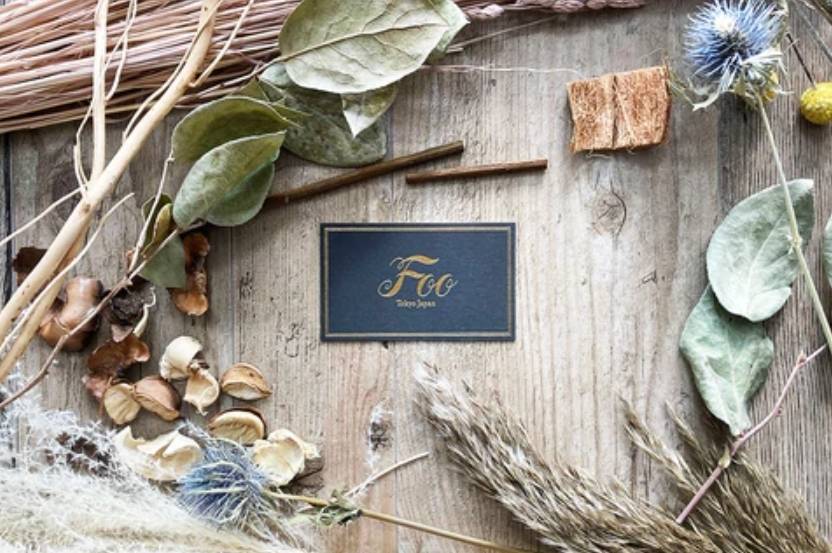 Photo: Foo TOKYO Original Fragrance Card (Product bundled product)
Gifts are special things to "give feelings" to important people.
From the time of choosing a gift, the happy face of the other person is naturally thoughtful and gentle with a gentle feeling. like thatChange your "thoughts" into "memories engraved in your heart"Foo TOKYO will help you.
The brand theme is "Luxury of time that does nothing"
What we are preparing is that the ribbon with the heart of the heart unwinds and the sigh of peace spills out.Many of the highest quality items that deliver a "time of peace".
A gift that has been a little inspired to loved ones.
From items in such price range to those that can be given without hesitationThe best gifts for the hobby of the other party, lifestyle, and TPO from the large lineupYou can choose. From among the many itemsWe have only one custom -made gift set in the worldIt is also possible.
Another reason Foo TOKYO is selected as a gift.
It's the moment when the gift is handed over and the box is openedSurprise of "scent"is. The gentle aroma of the carnation stimulates her nostrils, and the refreshing aroma of Jasmine calms the feeling. The last note closes with the depth of Cedarwood and Frankincense. SuchI want to deliver "time to relax" not only in sight and tactile, but also in "smell".The fragrance card born with that thought goes to the gift box with the gifts selected by the customer.A wonderful surprise engraved in the heart through the five senseswill deliver.
About gift wrapping specifications
---
At Foo TOKYO, you can choose a gift wrapping according to the scene where you can give the gift and your customer's preference.
A large satin ribbon with an elegant luster outside the gift box. The color is a brand color beige. again,The knot of the ribbon is a FOO TOKYO logo chief and has the image of a bird that has the meaning of "flapping", and a feather that is often used as an angel in the wedding scene.
The gifts to be given are "smiles" and "peace" to the other person's heart.I hope you can deliver "happiness".


---
Gifts are given in various scenes.The format varies from a little celebration to the celebration of the milestone of life.Optimal items that match the age, gender, scene, etc.,This is because we deliver important thoughts, such as the manners of gifts and gifts.Fooo Tokyo will help you choose items so that you can enjoy it without a rough phase.

In addition, we also accept requests from customers who wish to have original gifts such as events and gifts.To be able to find the most shining form of customers, such as original wrapping and message cards to itemsWe will do our best and make proposals, so please feel free to contact us.
---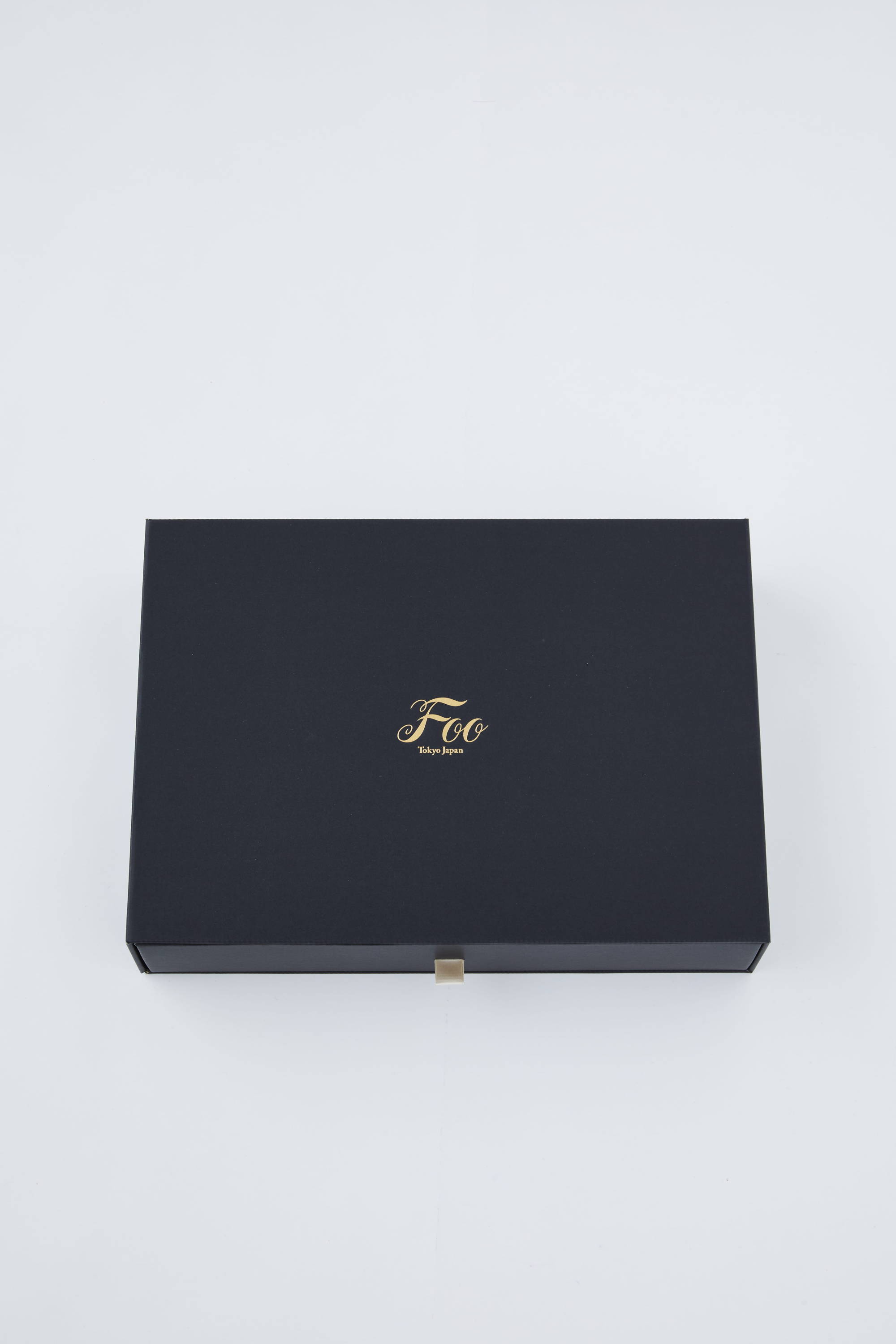 A gift box with Fooo Tokyo brand color on the four sides. In the middle, the brand logo is one point.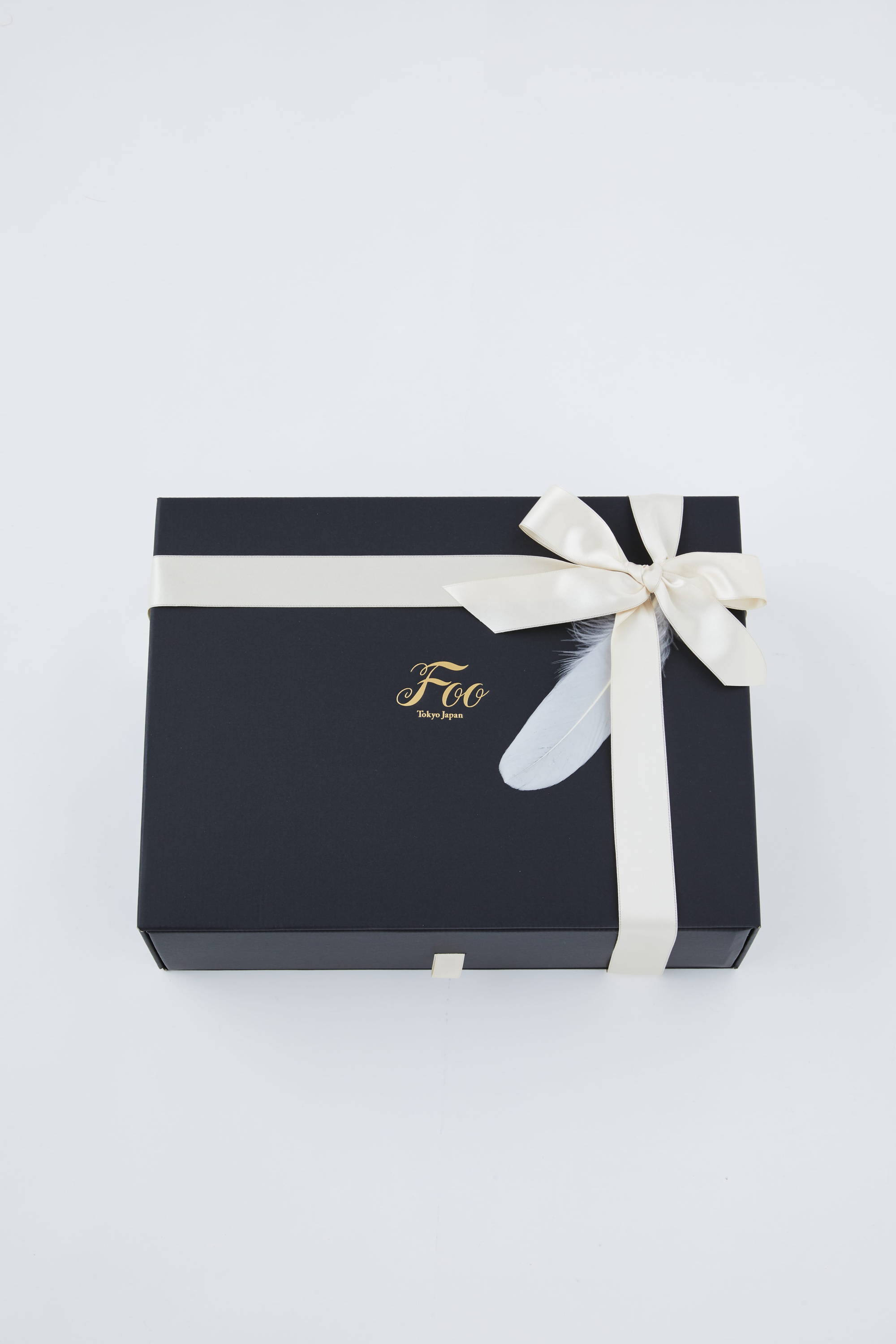 A large satin ribbon wearing a Foo TOKYO brand color elegant lusterAdd a feather inspired by a bird, a logo chief.
The modest black ribbon tied to a towel expresses a special feeling.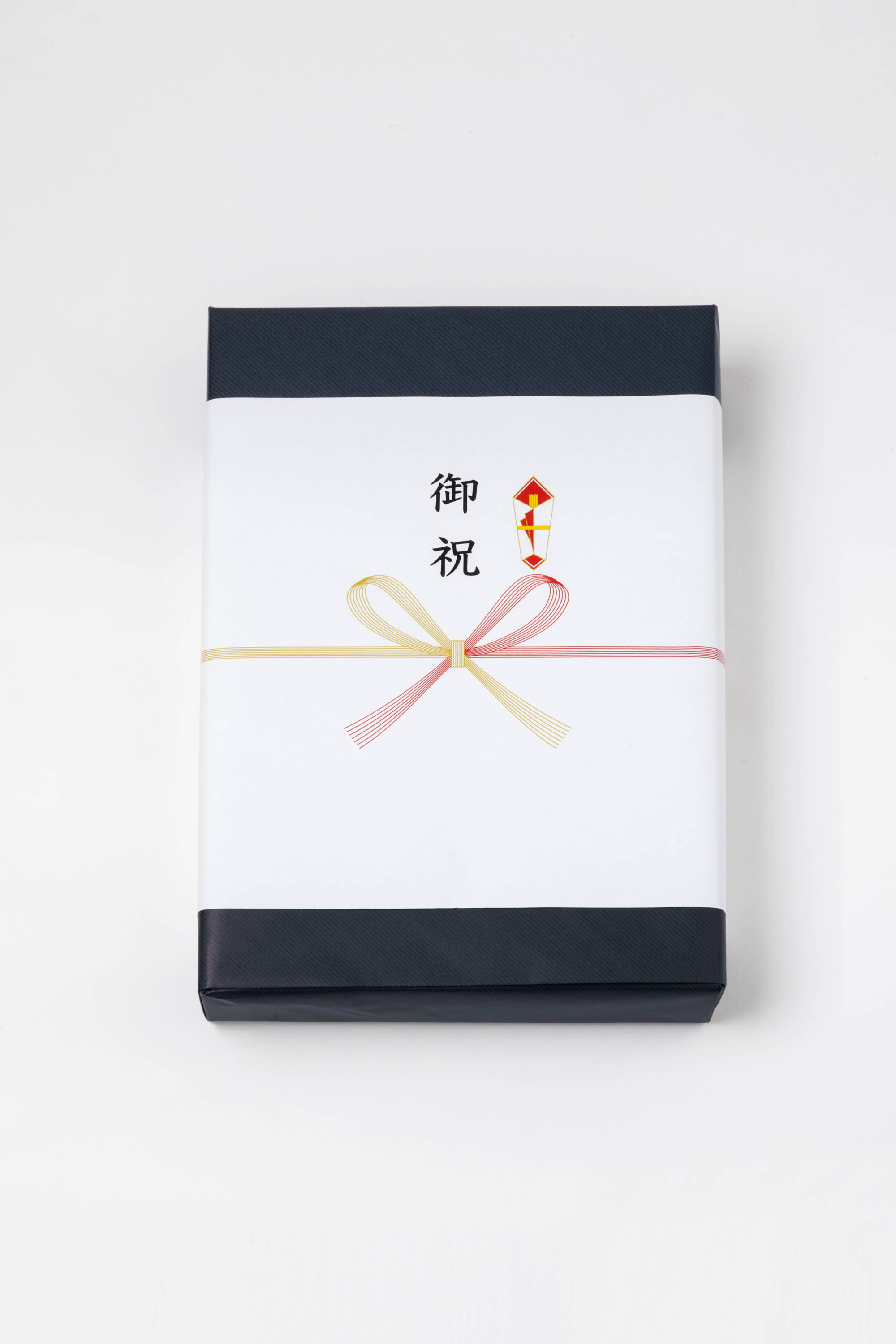 A variety of bonito is available, from gifts to mid -year -end gifts and incense returns. You can select it on the product order screen.
---
About the type of gift box
Fooo Tokyo's gift box size is available in three, medium and small.

If you want a gift wrapping service other than gift items, we will select a gift box of the perfect size according to your order item. Please leave the box to Foo TOKYO.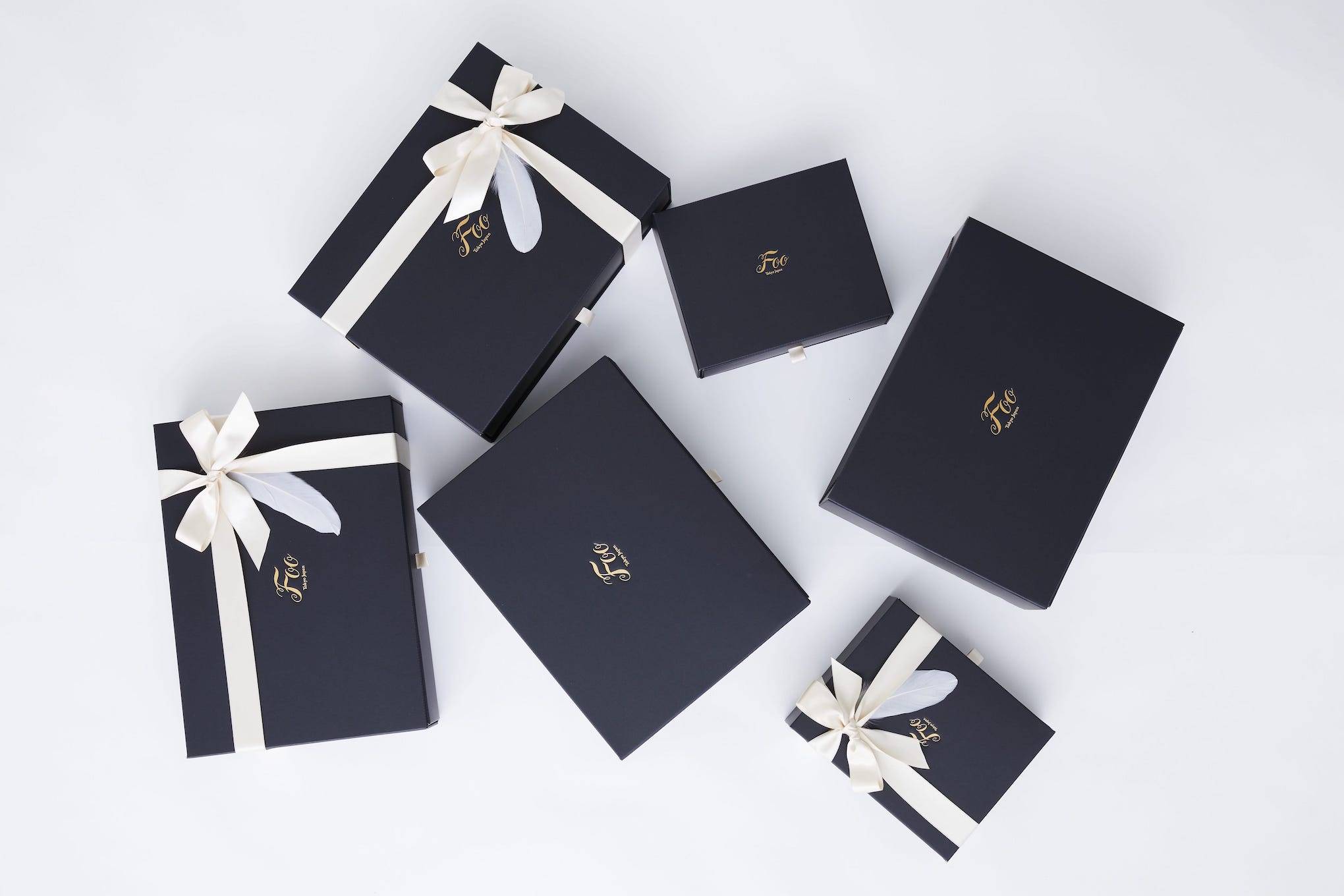 size
GIFTBOX Large: Width 380mm x Depth 260mm x Height 100mm
Giftbox: Width 380mm x Depth 260mm x height 70mm
GIFTBOX Small: Width 224mm x Depth 173mm x Height 60mm
---
About handling paper bags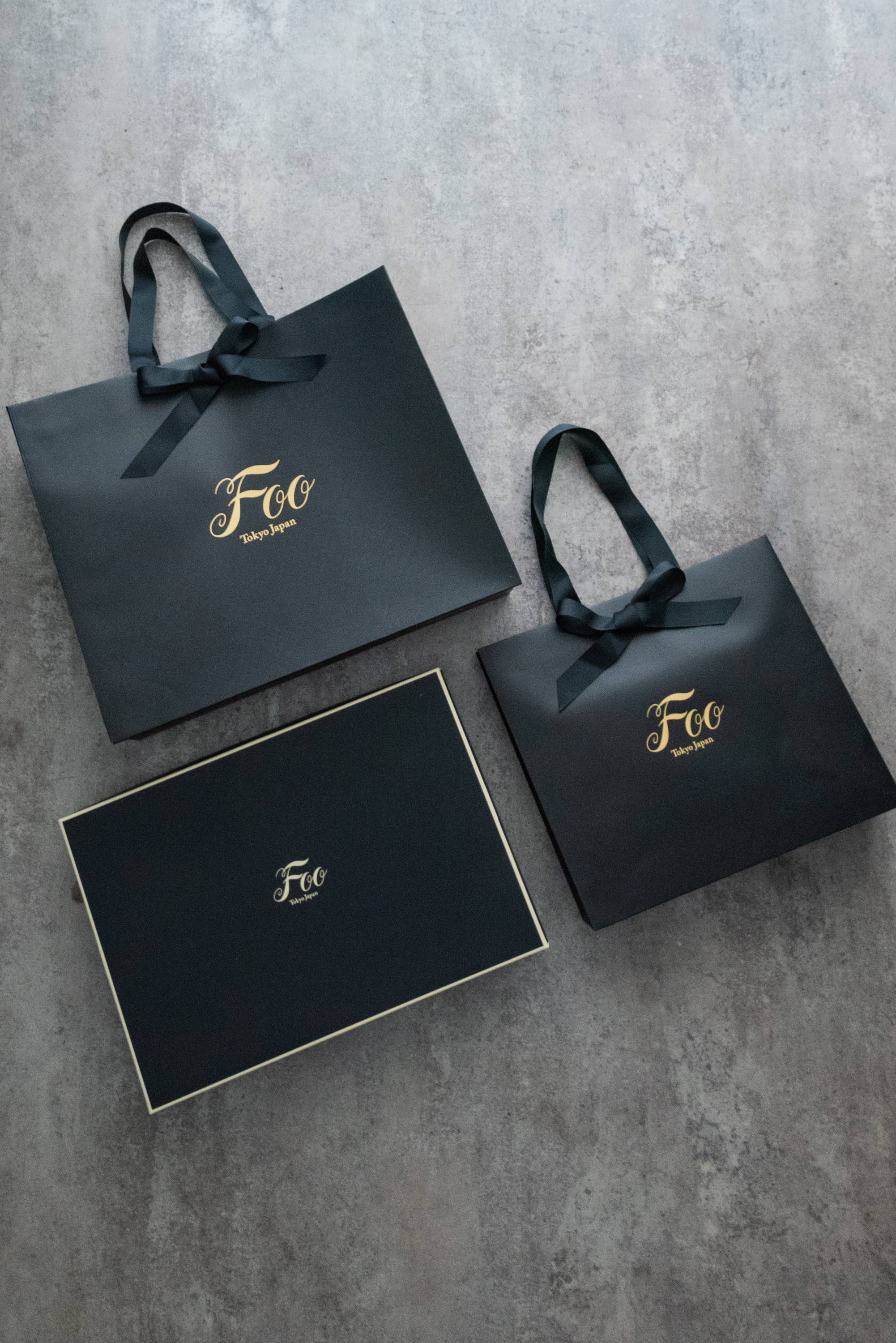 Since there is a flat hole in the center of the mouth of the bag on one side, pass the end of both strings from the inside to the outside.And if you tie the ribbon, it's done.
I want to give a gift with my own hands.
In response to this feeling, Foo TOKYO offers original paper bags.
About paper bag specifications
A gold brand logo on both sides on a calm and matte black base.By turning the end of the string of the handle to the ribbon,It will be a gorgeous and elegant gift.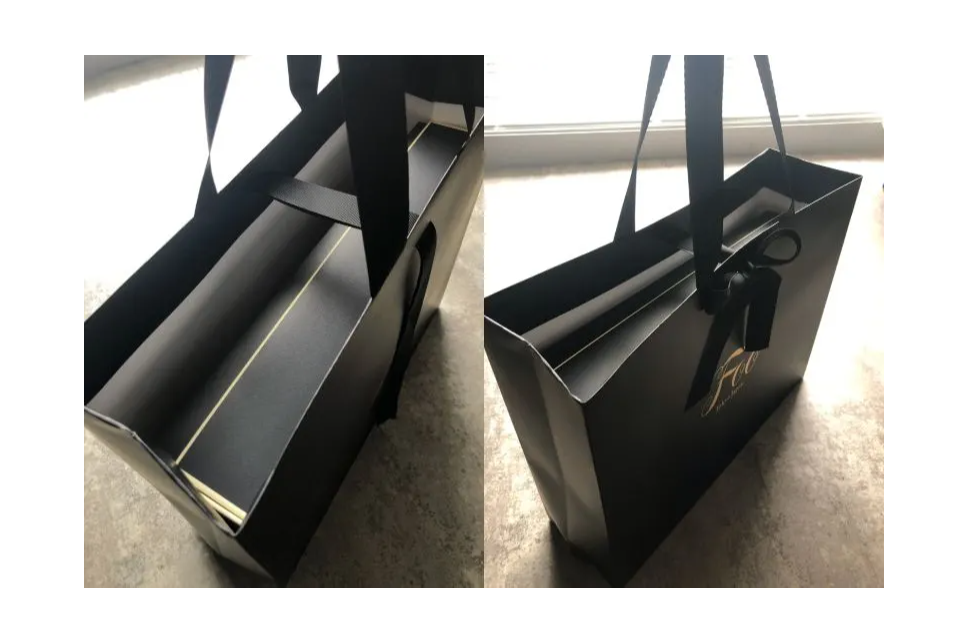 There are two sizes, large and small.

Large size: width 420mm x gusset 130mm x height 350mm
Small size: width 320mm x gusset 80mm x height 280mm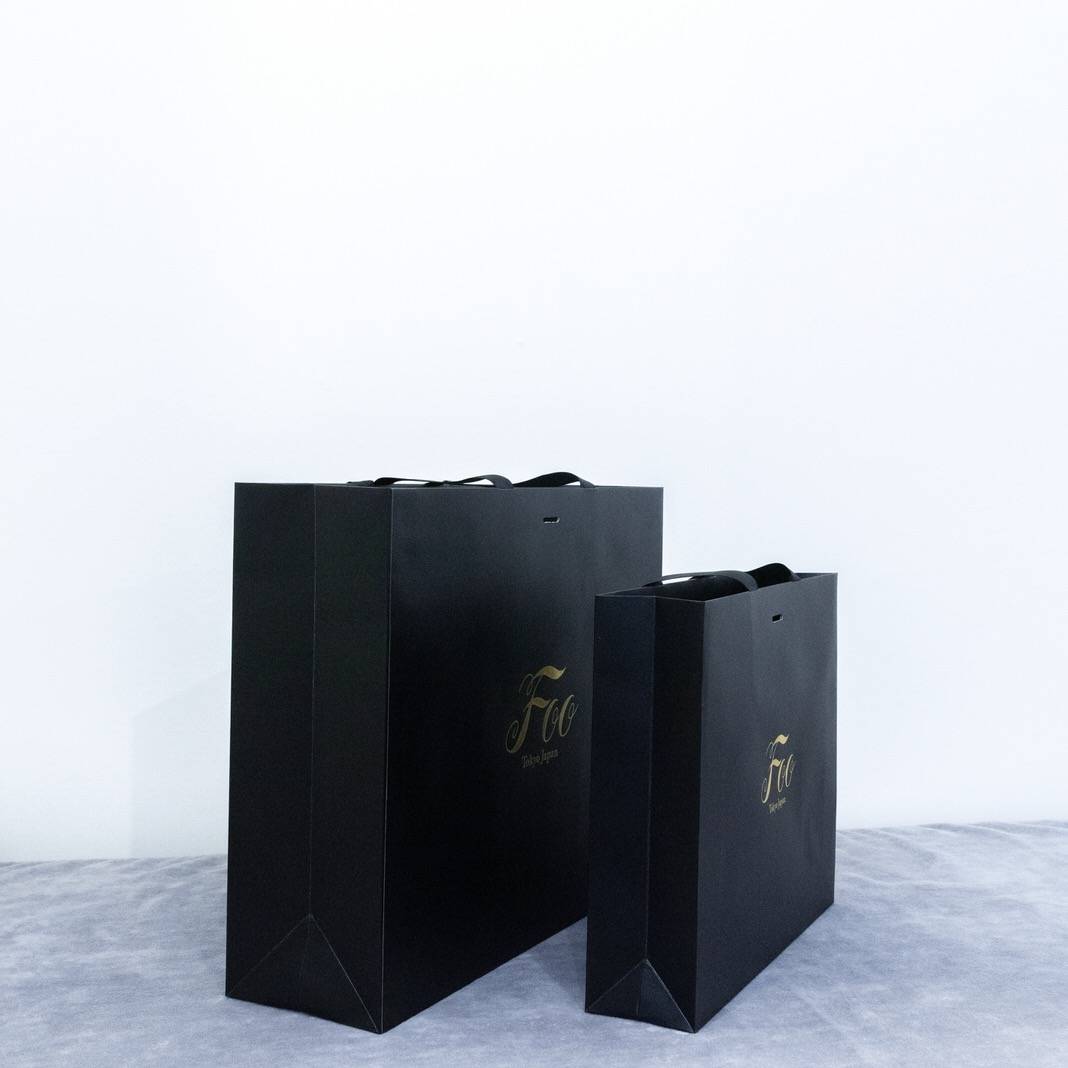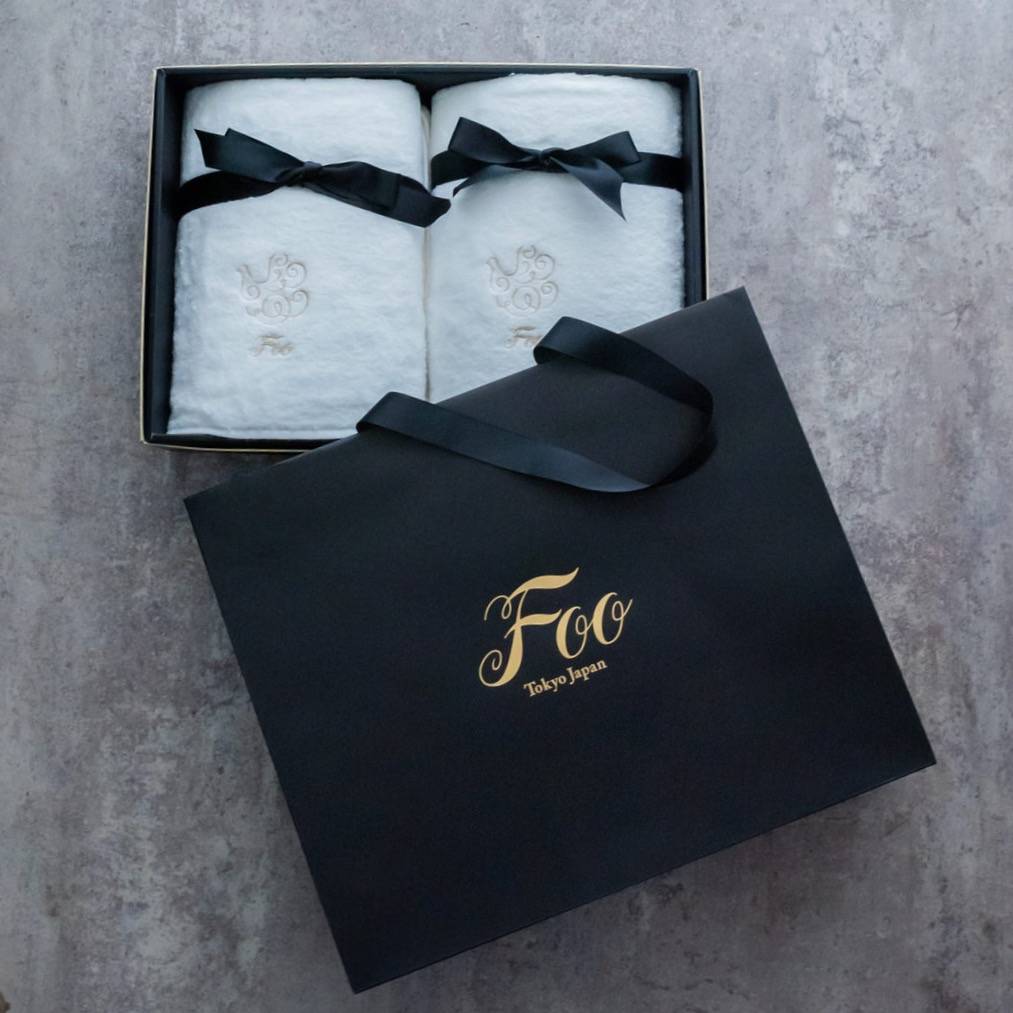 About large size paper bags
---
Large size is one GIFTBOX large size,GIFTBOX 1 size,Or a giftbox small size of 2 or less giftsIt is a size that can be used.
Large, such as bath towels and silk pajamasThe gifts are also perfect. reliefYou can carry it.
 (The image is "organic cotton Large -format bath towels with 2 gifts with sheets ")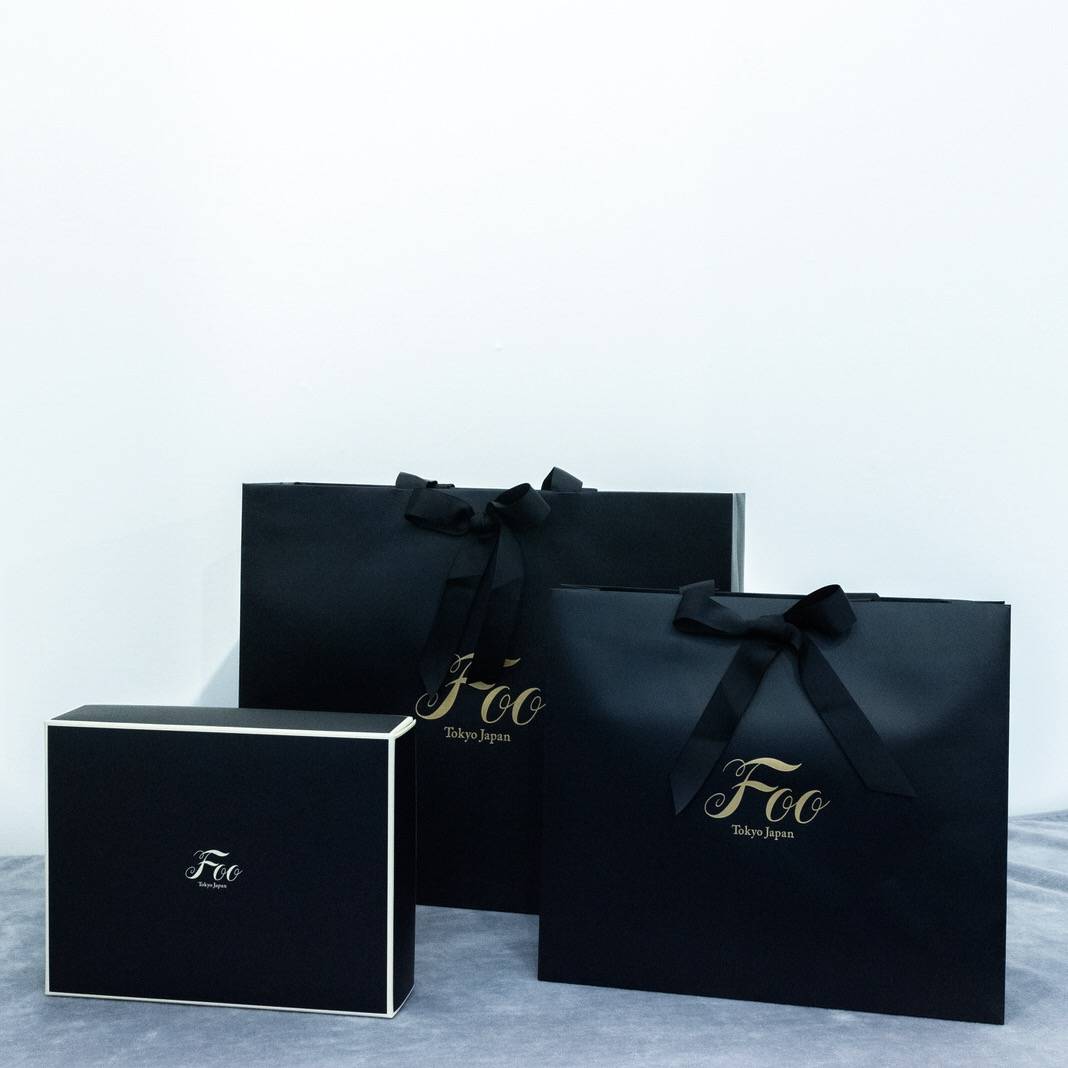 About small size paper bags
---
The small size is a gift of about 1 GIFTBOX small sizeIt is a size that can be used.
Hand towels and face towel gifts,And to hand over the night cosmeticsIt fits well.
---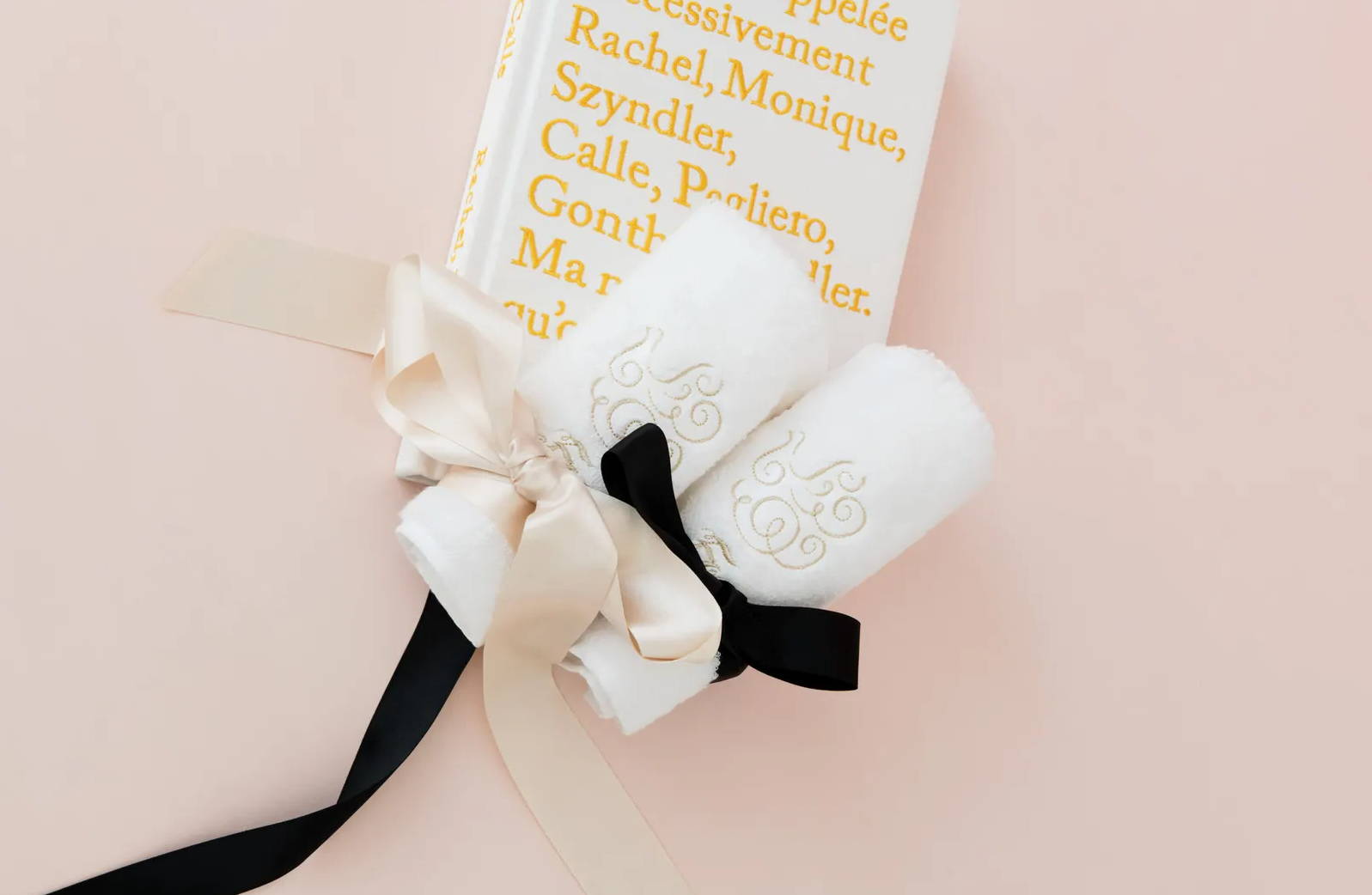 For questions and consultations regarding gifts and products, we accept inquiries by LINE or email, so please feel free to contact us.
In addition, we have distributed the reception completion email to the e -mail address you entered.
If the completion email does not arrive, the processing may not be performed properly.
Sorry to trouble you, but this email addresssupport@brand-foo.comPlease contact us directly.
---
---
{Formbuilder: 4310}